Celebrating Cinco de Mayo - 2018 -  L J L Style
     Nearly 90 LJL residents attended this year's Cinco de Mayo ... all enjoyed great homemade tacos with all the fixin's, chips with homemade salsa (thanks, Dan), iced tea/lemonade, and topped off with a Mexican cookie.
     A give-back of ticket price went to four lucky winners.  Special entertainment was Charlie Troeger and friends offering their rendition of the Mexican Hat Dance.
     Special thanks to our volunteers - Jean and Marty Erlenbaugh, chairs; Dan and Sandi Einsla; Dennis and Sue Wells, Cathy Retzer, Dee Walter, George and Shirley Cato, Al Peterson, and Shirley Tamlin.
​Photos courtesy of Ann Brown and Dee Walter; video by Dee Walter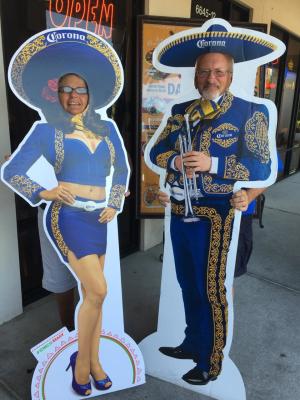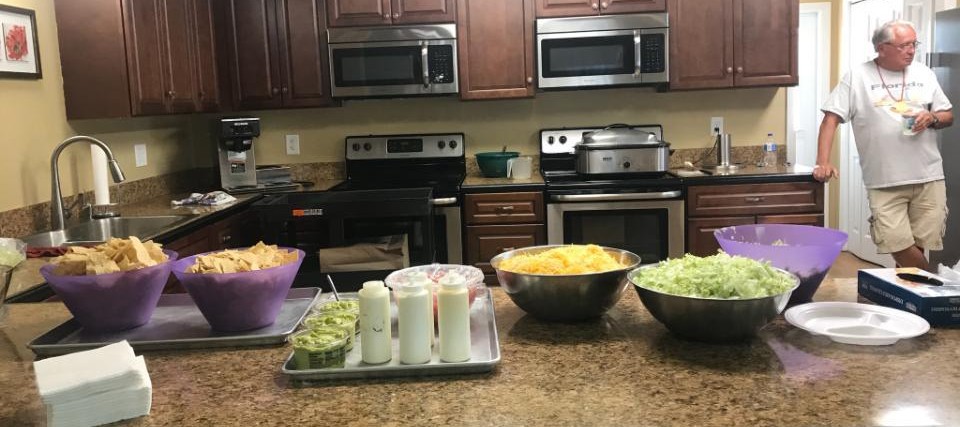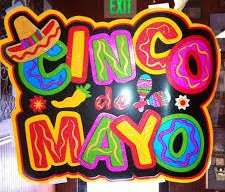 Dennis awaiting his next assignment or is he eyeing the cookies?

     Lots of good, homemade, authentic Mexican food.  Tacos, tacitos (muy hot), premier Dan's salsa, tostistos, chips, and all the fixings to go along with an authentic Cinco de Mayo celebration ... of course, LJL style.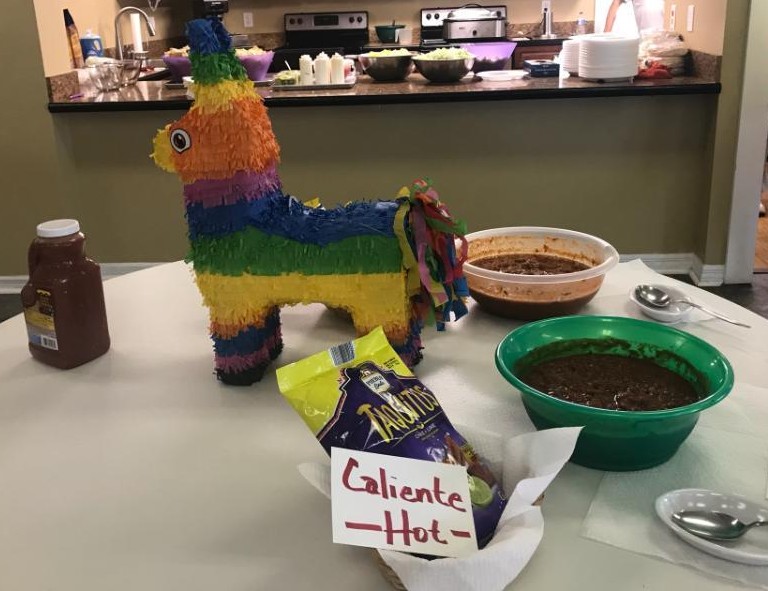 Your hosts

Jean and Marty Erlenbaugh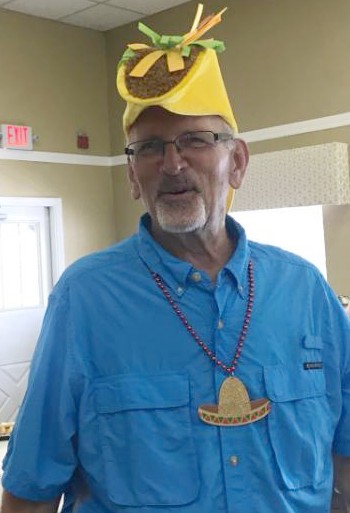 Dan's homemade salsa is always a hit at Cinco de Mayo.

Gearing up to feed the crowd.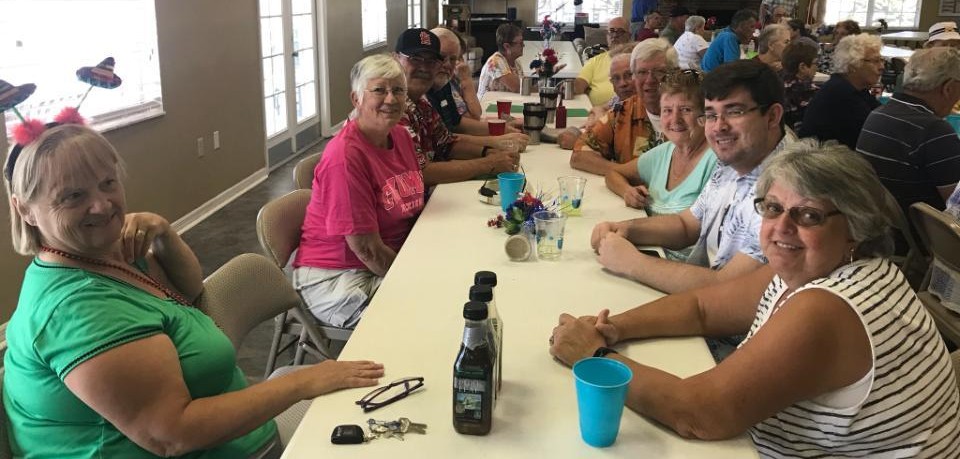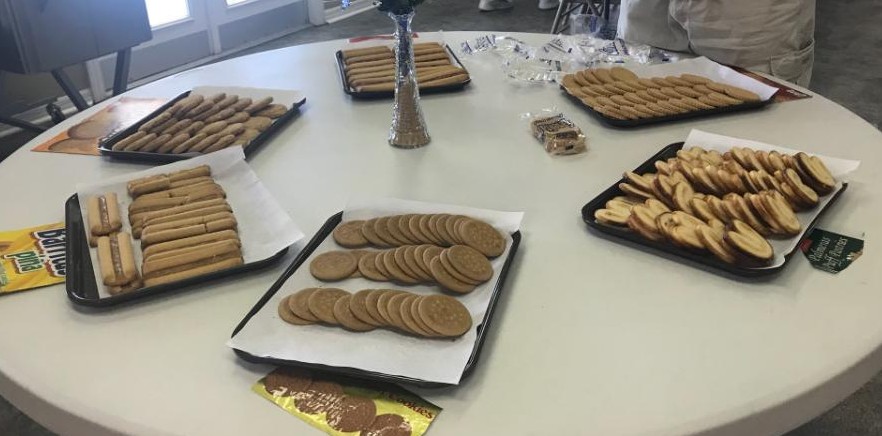 He just had to wear

that hat !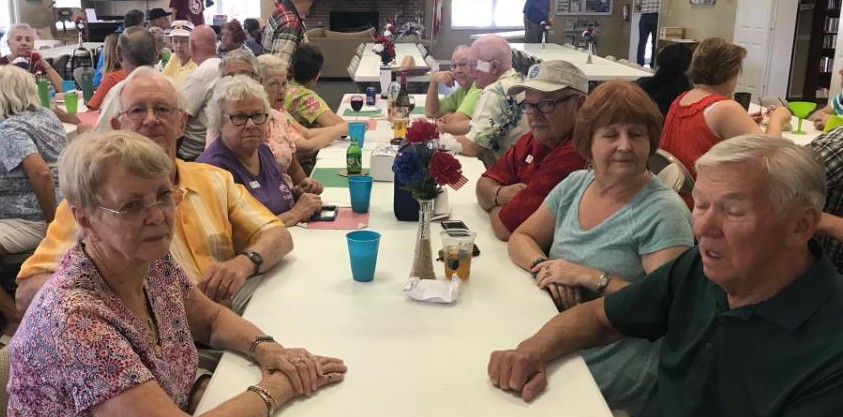 There is always a lot of fun at Lake Juliana Landings . . . even when our northern neighbors head back north, there still are activities and many having a good time.

Of course, what event wouldn't happen without voluteers?  Thanks to Dennis and Sue, Dan and Sandi, George and Shirley C., Dee, Al, and Shirley T.

     For many Americans,

Cinco de Mayo means enjoying Mexican food and probably a few margaritas.

     Many think, however, that it's Mexico's Independence Day but it's not as their independence from France is celebrated of September 16.

     Cinco de Mayo commemorates the Mexican army's unlikely victory over the French forces of Napoleon III on May 5, 1862, at the Battle of Puebla.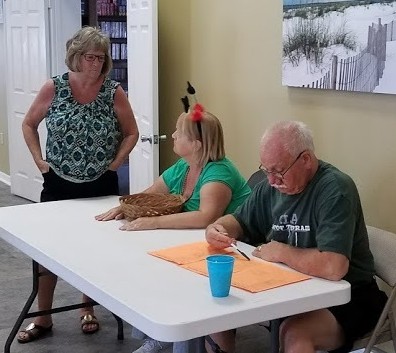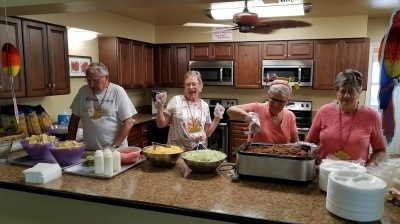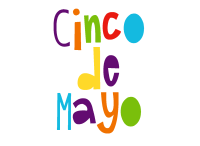 Ticket takers, Dan and Sandi, checking in Cindy. 
It's always a fun time at LJL events / never too serious !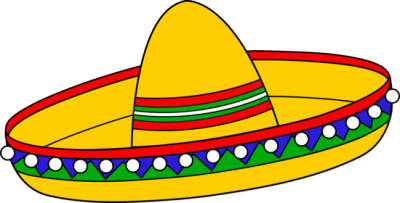 Charlie called it a Mexican Hat Dance but others thought it was a Greek Wedding Dance - Kalamatiano - it was worth a try !